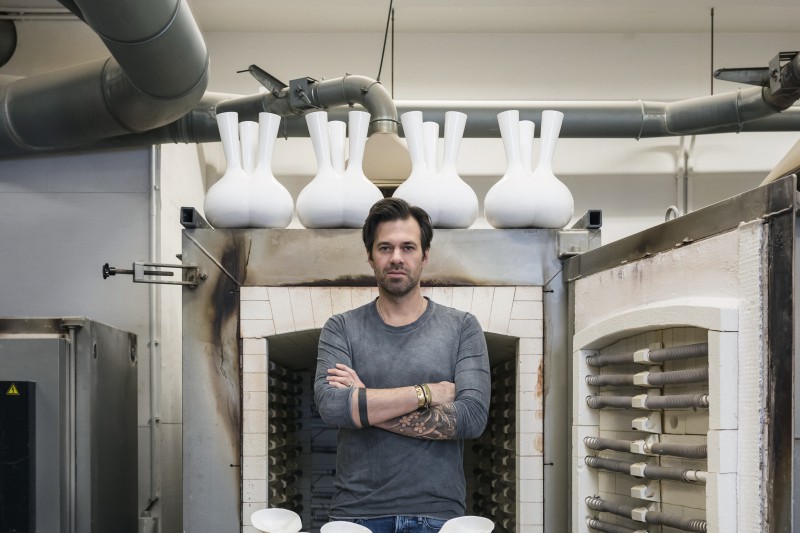 The spirit of this wonderful ceramic house, 'proud people trough design' is close to Sergio's heart.
The mutual passion between Sergio and the Cor Unum team, in designing master-pieces to complete the dining experience in fine-dining restaurant Pure C and our fast-casual Frites Atelier concept is a wonderful journey.
Restaurant Blueness deserved a signature approach to tableware. The design of 'Handmade' collection is the result of a process where chaos meets beauty. Inspired by gastronomy and Japanese aesthetics. A true and honest ode to the Asian ceramic culture.
Lotte Landsheer guided Sergio's wishes with regards to colors, shapes and dishes towards the Cor Unum artists who worked out sketches and forms. The modelers then translated the shapes into molds that were filled by hand with black stoneware. For the final finish, Lotte Landsheer played and tested with the glazes to achieve the desired oriental raw appearance of surfaces and skins. It turned out to be a process to which everyone at Cor Unum could contribute.
Sergio is a proud chair of the jury for the annual design contest at Cor Unum.