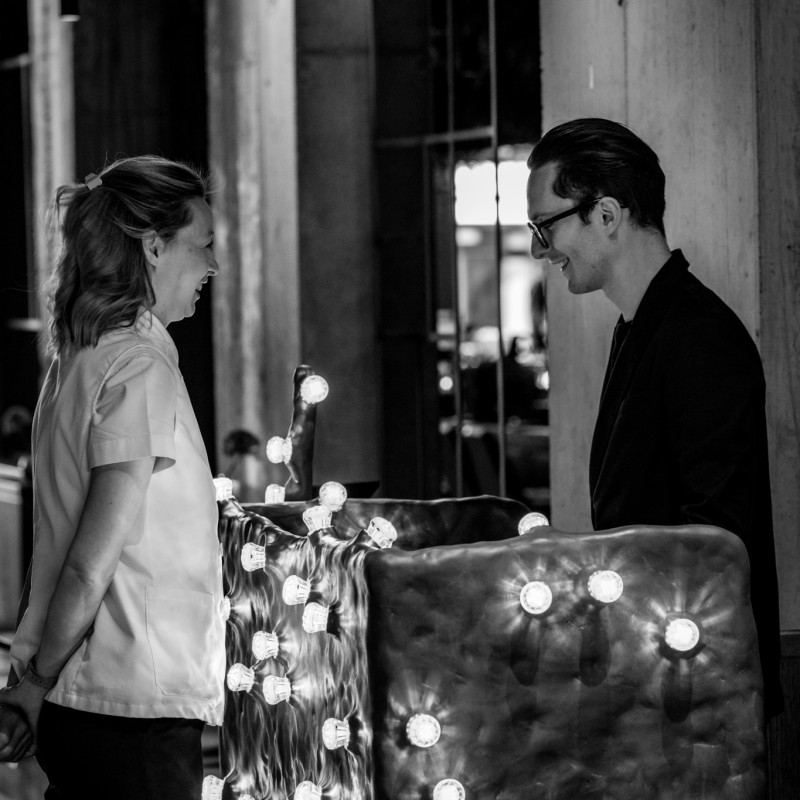 ABOUT
Sergio Herman is the strong and passionate force behind the Sergio Herman Group, one of Europe's most creative, unique and professional restaurant groups.
In 2018 the Sergio Herman group was developed because of Sergio's desire to expand his brands internationally. John Jansen was appointed as the CEO of the Sergio Herman Group to unite a strong team of specialists to create space for new projects.
Professionalism and creativity join hands and deliver well-founded promises based upon the five pillars of the organization which are Food, Fashion, Design, Art & Music.
By establishing this group, Sergio Herman's boundless ambition and passion has found the space he needs to develop and raise his talent and versatility to new heights.
With unique culinary experiences, the Sergio Herman Group represents a diverse showcase of restaurant concepts going from fast-casual to fine-dining and everything in between.
A partnership with Sergio Herman Group is always founded on a passion for achieving a unique and groundbreaking result. By exceeding expectations, we constructed the group's reputation with the assurance of 100% commitment from Sergio Herman and his dedicated team.
Michelin
1st 1995
2nd 1999
3rd 2005
Gault Millau
20/20 in 2013
50 Best restaurant magazine*
NO17 in 2011

Michelin
1st 2011
2nd 2018
Gault Millau
18/20 in 2022

Michelin
1st 2015
2nd 2018
Gault Millau
18/20 in 2019
50 Best restaurant magazine
No54 in 2016

Michelin
1st 2017
Gault Millau*
15,5/20 in 2019

Gault Millau
14,5/20 in 2019

Michelin
1st 2020
Gault Millau*
16/20 in 2020