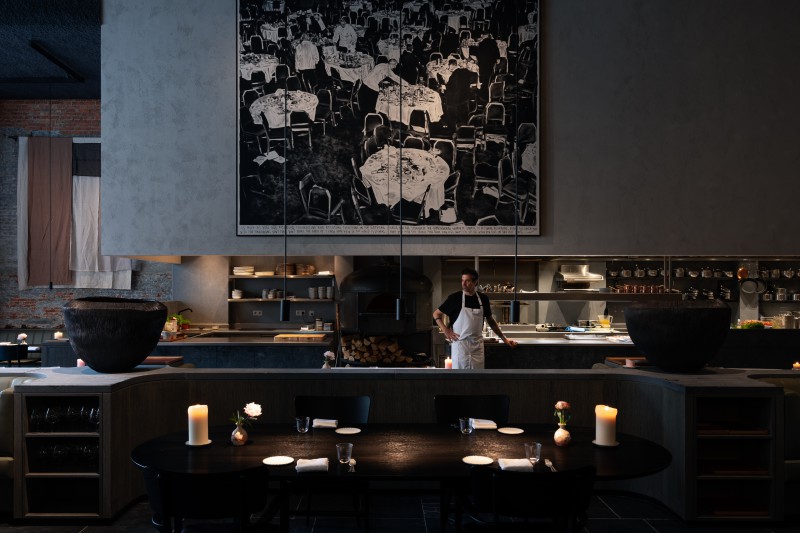 Location: Antwerp
Le Pristine* opened its doors during the summer of 2020 in the fashion center of Antwerp as an à la carte restaurant and walk-in bar. The five pillars of Sergio Herman Group: food, fashion, design, art and music, come undeniably to the forefront in this innovative restaurant.
Le Pristine is a holistic hospitality experience where eye for detail and quality are the common thread. In the kitchen, Sergio and his chefs pay tribute to Italy with a nod to his own Zeeland origins. The interior is designed by the internationally renowned Space Copenhagen, the Italian class in Le Pristine was extended to all areas.
Le Pristine Restaurant is an immersive experience with an exceptional eye for detail, high quality gastronomy and hospitality. The restaurant has an outdoor courtyard and a 17th century baroque-style covered patio guaranteeing vibrant and charming dinner experiences.